The Mother PAC has endorsed Tiffiny Mitchell for House District 32 because of her fierce dedication to working families and the issues that matter to them.
Raised by a single mom herself, Tiffiny knows what it's like to work hard to support your family but still struggle to get by. She'll fight for the strong, family friendly policies that Oregonians need.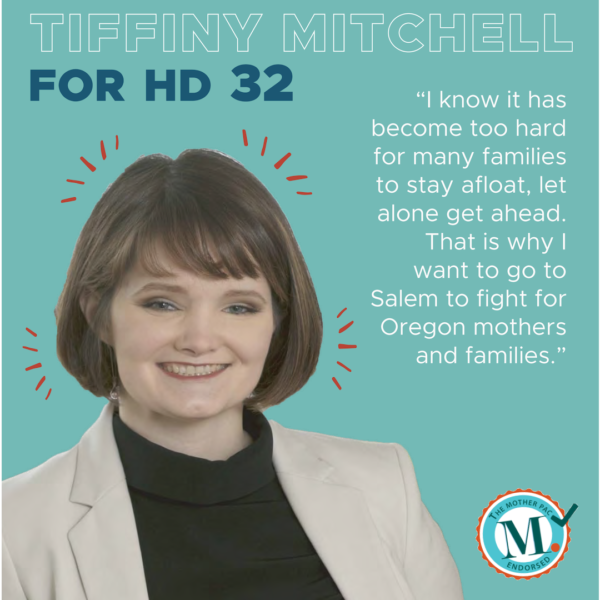 "I am forever grateful to my mother, who raised me alone, for the sacrifices and hard choices she made. She inspired me to go into social work and devote my life to helping others. I know it has become too hard for many families to stay afloat, let alone get ahead. That is why I want to go to Salem to fight for Oregon mothers and families."
Vote for Tiffiny Mitchell for HD 32 before November 6th! Click here to find a ballot drop box near you.
You can also support her campaign by talking with voters in your area about why you're supporting Tiffiny or by making a contribution directly to her campaign.