The Mother PAC has endorsed Anna Williams for House District 51 because she is committed to fighting for women and families.
Anna will fight to protect a woman's right to choose, and she'll fight for the strong policies that women and families really need, like affordable, high-quality health care and child care.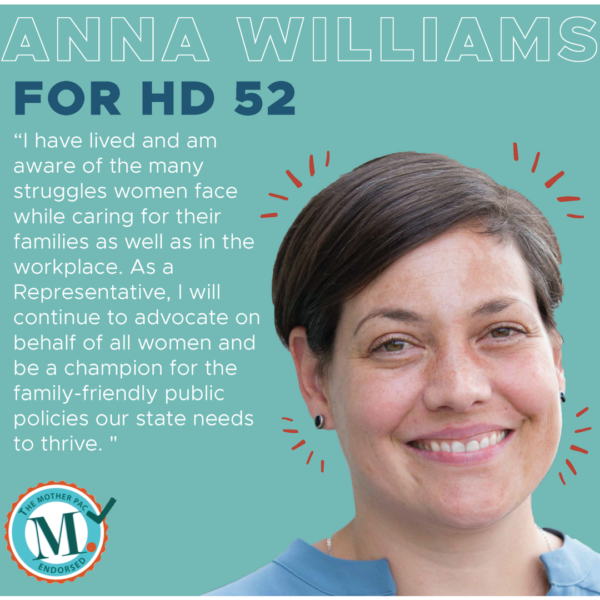 "As a social worker and mother to two young kids, I have lived and am aware of the many struggles that women face while caring for their family and in the workplace. As a Representative, I will continue to advocate on behalf of all women and be a champion for the family-friendly public policies our state needs to thrive."
Vote for Anna Williams for HD 51 before November 6th! Click here to find a ballot drop box near you.
You can also support her campaign by volunteering to talk with voters in your area about why you're supporting Anna, or by making a contribution directly to her campaign.