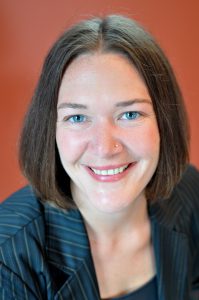 Please join us in welcoming Kate Newhall, our new Policy Director!  We are SO excited to have Kate on our team and we know you'll love her, too.
Kate has been working with us for the past few years as our lobbyist, helping us to pass critical policies like paid sick days, increasing the minimum wage, pay transparency, retirement security and so much more.
Some other things to know about Kate:
Kate has been working in  Oregon policy spaces for over 15 years — in the legislature, for the Bureau of Labor and Industries, and in many other settings.  She has developed a wide range of policy experience, including: legislative work, government agency operations and management, policy research, media relations, advocacy, voter outreach, campaign management and fundraising.  She is excited to (officially) join the Mother PAC team because of her passion to support women and working families, which she's done both in her personal and professional life.
If you have any questions for Kate, you can reach her at kate@motherpac.org. We are so happy that she's joined our family and is able to contribute such valuable expertise to help win policies that support all Oregon families.