In addition to endorsing candidates for elected office, we weigh in on the statewide ballot measures that relate to the economic security issues we focus on for mothers and their families.
Which means we aren't taking formal positions on all the state and local ballot measures you'll find on your Oregon ballot this year, but three of the statewide issues you'll see stand out to us as changes that have the capacity to directly support and/or improve the economic situation of mothers and working families around the state.
VOTE YES for STATEWIDE BALLOT MEASURES 86, 88 & 89
Yes on 86 | Support an Oregon Opportunity Fund [FAILED]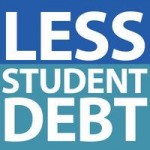 Higher education costs are soaring and it's getting harder and harder for many women and working families to afford college. That's why we support the effort to create a state opportunity fund – one which will expand access to scholarship funds to Oregon students. Our efforts to be more economically secure shouldn't lead to a lifetime of debt. Access to education is key to the success of Oregon families and should be a priority. Vote Yes on 86.
Yes on 88 | Support Driver's Cards [FAILED]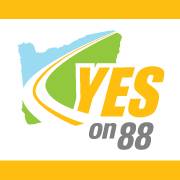 Can you imagine having to fear driving yourself to work or taking your kids to school? That's the unfortunate reality for many working parents across the state. We think if you're older than 16, can pass a driver's test, and can prove insurance coverage that you should be allowed to get a driver's card that allows you to drive. Driver's cards are already the law of the land in states all around Oregon – it should be here, too. Vote Yes on 88.
Yes on 89 | Support the Equal Rights Amendment [WINS!]
Come on, it's a no brainer. This should have passed nearly 4 decades ago. It's long past time to ensure – in Oregon's Constitution – that women have equal rights. This is the most basic thing we can do to make sure we can keep hard-won rights. And yet, voting for this won't be enough on it's own to ensure women have a fair shot at economic opportunity. Also check out our candidate endorsements and consider supporting our "Run Like a Mother" candidates. We need to make sure we're not just doing the minimum to make things better for women – we need to do it all!  Vote Yes on 89.