Since 2010, The Mother PAC and Family Forward Action, have significantly increased the number of women, moms, and people of color holding elected office in Oregon. We've passed bold, public policies that support working families – like paid family and medical leave and paid sick days — while creating a place for moms to participate in political activism. And we're just getting started.
Together we can win big in the 2022 elections! Join us by becoming a Dance Like a Mother sponsor today.

The Mother PAC is a grassroots political action committee that mobilizes mamas and caregivers to participate in the political process and supports pro-equity and pro-family candidates; particularly those who are mothers and caregivers and/or identify as Black, Indigenous, and/or people of color.
---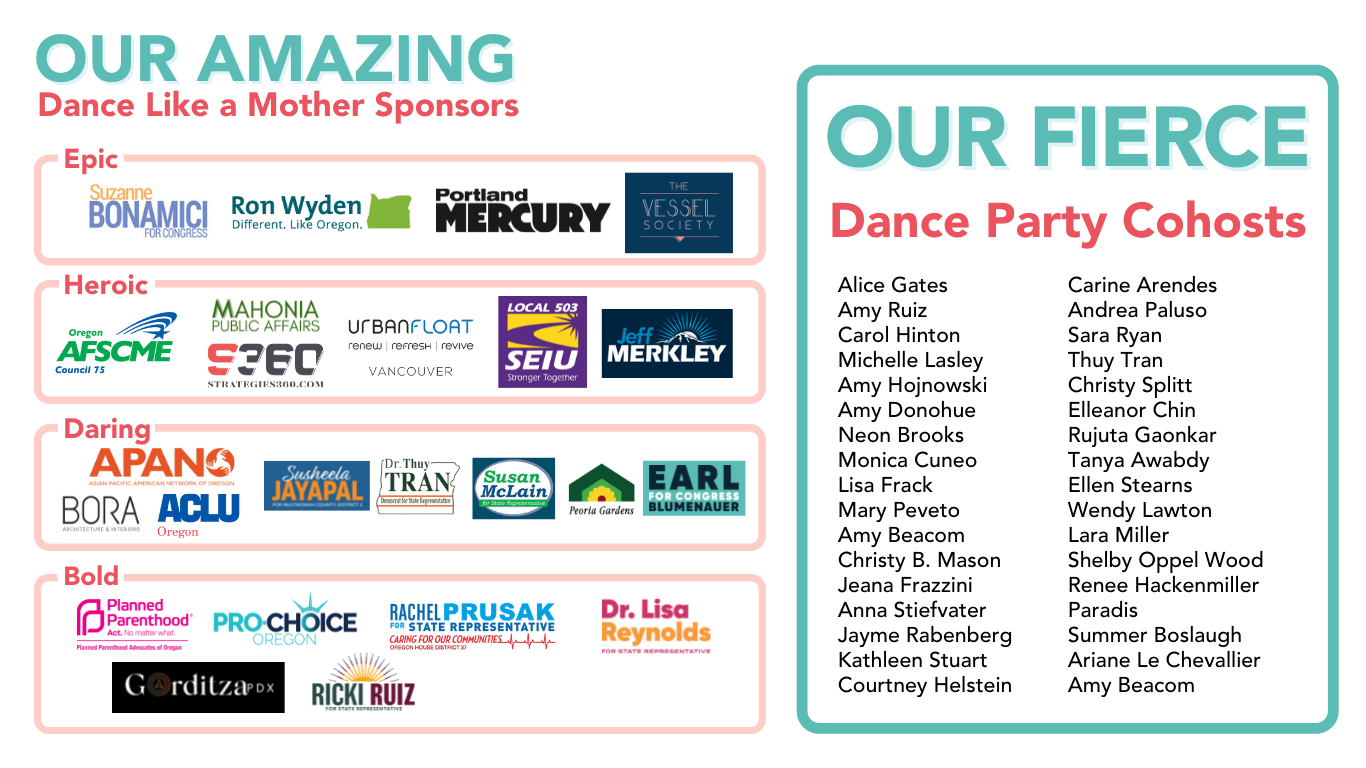 This event is co-hosted by Family Forward Action and The Mother PAC.