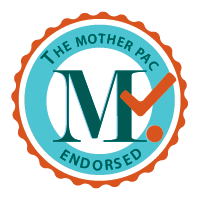 It's time to vote, Oregon!
We are recommending some terrific candidates at all levels of government during the May 2016 primary — city, county, state, and Congressional.
We invite you to check whom we're endorsing in the primaries this year so you can be sure to vote for the candidates whom we have decided are strategic to support as we work to improve the local, state, and national policies that impact mothers and families.
Just click here to visit our 2016 primary endorsement page.
The deadline to vote is 8 PM on Tuesday, May 17th (after May 10th mailing your ballot is not guaranteed to be counted; best to drop it off after the 10th. Check here for the closest drop-off site to you; all local libraries are drop sites.