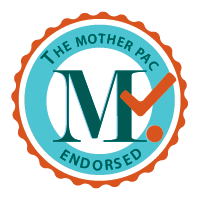 2016 is of course a BIG election year with a Presidential election happening in November.
For the primary election in May, we have made limited endorsements, mostly in open seats or contested primaries.  We chose to weigh in where we think there is a clear choice for voters who share our values and policy priorities. This summer we will move forward with our full endorsement process for general election candidates. So check back before you vote in November!
Here are the candidates we have endorsed for the May primary (last day to turn in your ballot is Tuesday, May 17th).
1 | Statewide Offices
2 | Oregon State Legislature
Senate
House of Representatives
3 | Local
City of Eugene
City of Portland
Commisioner: Steve Novick
Multnomah County Commission
4 | U.S. Congress
Senate: Ron Wyden
House of Representatives: Suzanne Bonamici