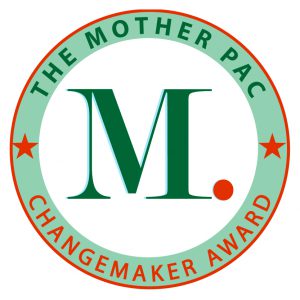 OUR SECOND WINNER is State Senator Diane Rosenbaum for her decades of hard work to improve the lives of women and working families all across Oregon. Sen. Rosenbaum has served in the Oregon state legislature since 1989, nearly 20 years! She first represented House District 42 (SE Portland) for 10 years in the House of Representatives, followed by eight years in our Senate (District 21, SE Portland and Milwaukie). She will retire from the state legislature after a productive career at the end of her current term, in January, 2017. Oregon is a better place for her work!
What change did Senator Rosenbaum make? Oh let us count the ways! Senator Rosenbaum has been behind literally countless steps forward for women and working families in Oregon, from the minimum wage increase in 2016 to paid sick days in 2015 all the way back to the Oregon Family Leave Act in 1995 and many, many efforts in between, Senator Rosenbaum has been a strong champion for women and families in our state legislature. She was talking about and advocating for better work-family policies long before others were. She was a true pioneer in this area, and without pioneers, there is no progress.
How she made it: Senator Rosenbaum has been working to improve the lives of Oregon women, families, and all workers since her career in elected office began (and before, in fact, as a longtime union member). She has kept the needs of women and families on the front burner throughout her time in Salem, regularly acting as champion, not just a "yes" vote. She co-founded the Oregon Women's Health & Wellness Alliance, a group of legislators and advocates working together to pass good policies for women in Oregon.
How it makes being a mother in Oregon better: As any mother can tell you, being a mother means making tough choices every day between caring for family and meeting employer obligations or career pursuits. And for many Oregon mothers the trade-offs are huge, too often resulting in poverty (especially for single mothers and mothers of color), lost career opportunities, and insufficient time for family responsibilities — and fun. Senator Rosenbaum's career has increased women and family incomes, expanded women's health protections, protected unions (where women not only earn more but are paid equally for equal work), and increased family and medical leave time off when needed to welcome a new child into the home or care for a loved one during a serious illness. For starters!
What else is good about it? Way back before we created The Mother PAC, Senator Rosenbaum welcomed our founders — Oregon mothers with little political expertise at that time — to the table where she and fellow policymakers were deciding which policies that impact mothers would move forward and how they would work. We had a lot of opinions about these policies from personal experience and, despite having significantly more experience than we did, she listened to us and invited us to participate in the legislative process. We will forever be grateful for kindness and good representation.
Mother PAC Director and Co-founder Andrea Paluso described the impact of Senator Rosenbaum's career in elected office:
I am honored to present The Mother PAC's Champion of Change award to Senator Diane Rosenbaum.  She has been a tireless champion for women and working families throughout her career.  As a state legislator she has championed paid family and medical leave, increasing Oregon's minimum wage, paid sick days, efforts to reduce discrimination and to close wage gaps.  She was a champion on these issues well before there was a national debate that made them feel possible or inevitable.  She has helped to lead the way for these important changes in Oregon for nearly two decades, and her work has had profound impacts on women in every corner of our state.
And in the words of Martin Luther King, Jr., whom Senator Rosenbaum has often quoted (and we had engraved on her award,
The arc of the moral universe is long, but it bends towards justice.
Congratulations, Senator Rosenbaum, on a long and productive career in the Oregon state legislature!  Thank you for being a Mother PAC Changemaker and consistently doing what you felt in your heart to be right. Our future depends on leaders like you.
So who was our first winner?  Find out right here. She's pretty amazing, too.